# Redirection
# Fill & Download
Another option to customise the redirection action is to setup a fill & download action. This option allows you to customize the default thank you page template with file download option.
You can use "Upload Files" option to upload files for your form submitters to download on the customized thank you pages after they submit to your form.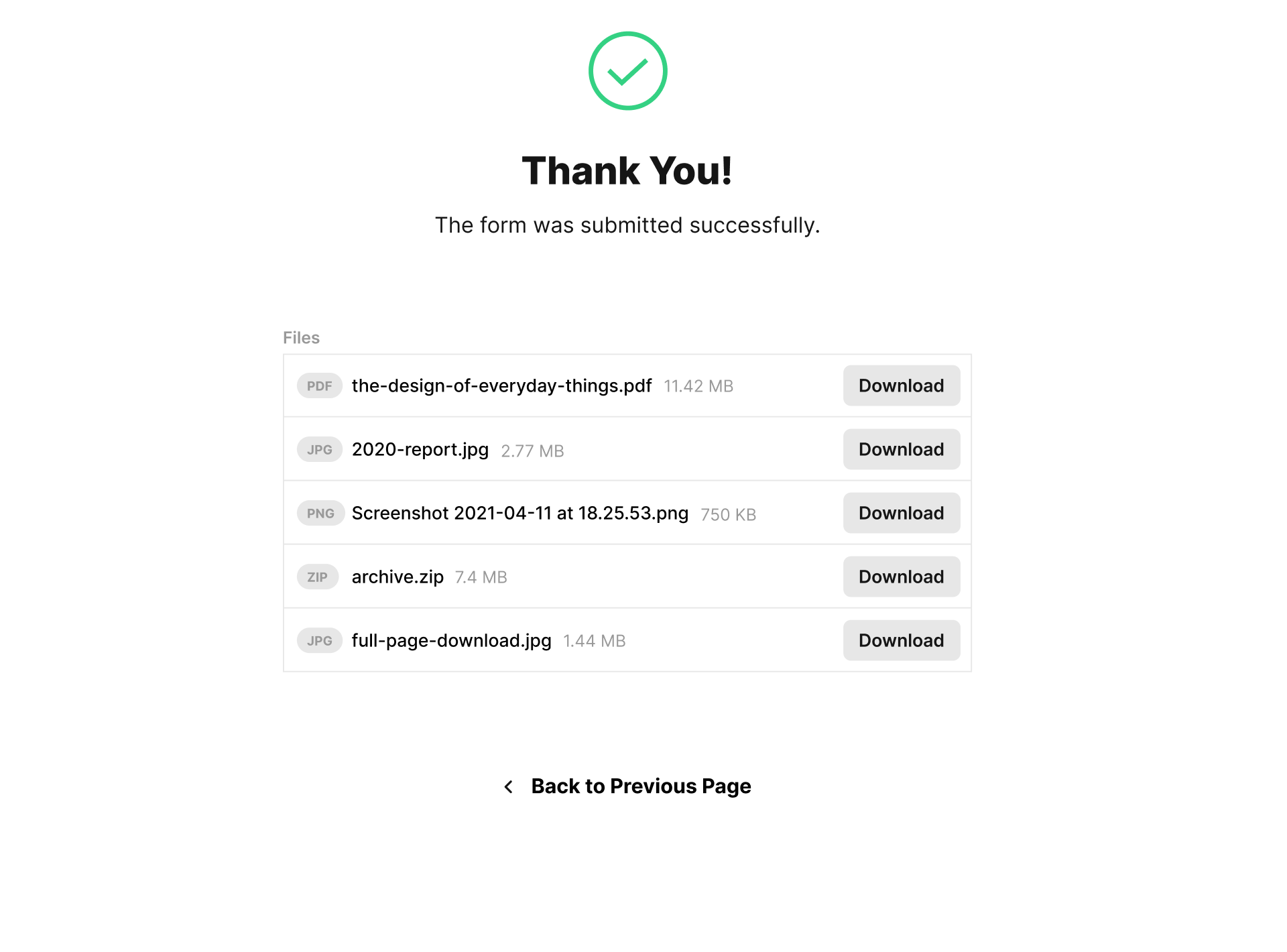 Note
You can upload up to 5 files and up to 50MB of total file size for fill & download action.
Allowed file extensions for fill & download
Documents
.pdf, .doc, .docx, .ppt, .pptx, .xls, .xlsx .key, .pages, .numbers, .psd, .ai, .eps .epub, .mobi, .azw, .tar, .zip, .rar, .7z
Media
.png, .jpg, .jpeg, .tiff, .tif, .gif, .webp, .scm .mp3, .mp4, .flv, .avi, .webm, .mov
Text
.html, .htm, .xml, .sketch, .txt, .rtf